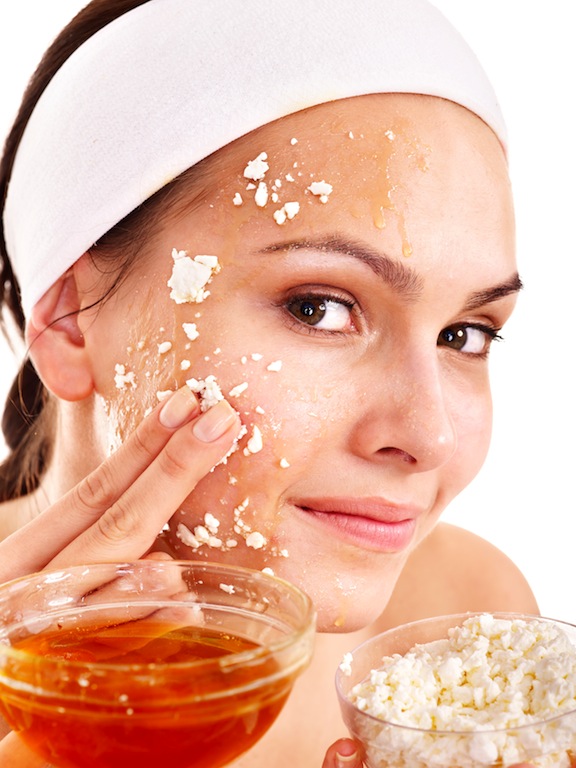 Bug Off Citrus Butter
One way to keep pesky little critters fully controlled
1/2 cup Cocoa butter
1/2 cup Coconut oil
1/2 cup Shea butter
1/2 cup Sweet Almond Oil 1 tsp vitamin E oil
10 drops Citronella essential oil 5 drops orange essential oil
Place the Cocoa butter, Coconut oil, and Shea butter in a large glass jaror glass measuring cup.
Place inside a pan with about 2 inches of water. Heat over medium heat until everything melts completely, stirring gently with a wooden spoon or chopstick. Remove from heat and add the sweet Almond oil, essential oils, vitamin E, and citronella oil. Mix throughly.
Place the mixture in a sanitized jar.
Chill in your fridge for about an hour. The mixture should be firm, but not too hard. once the mixture is chilled, use your mixer or hand mixer to whip it to smooth consistency.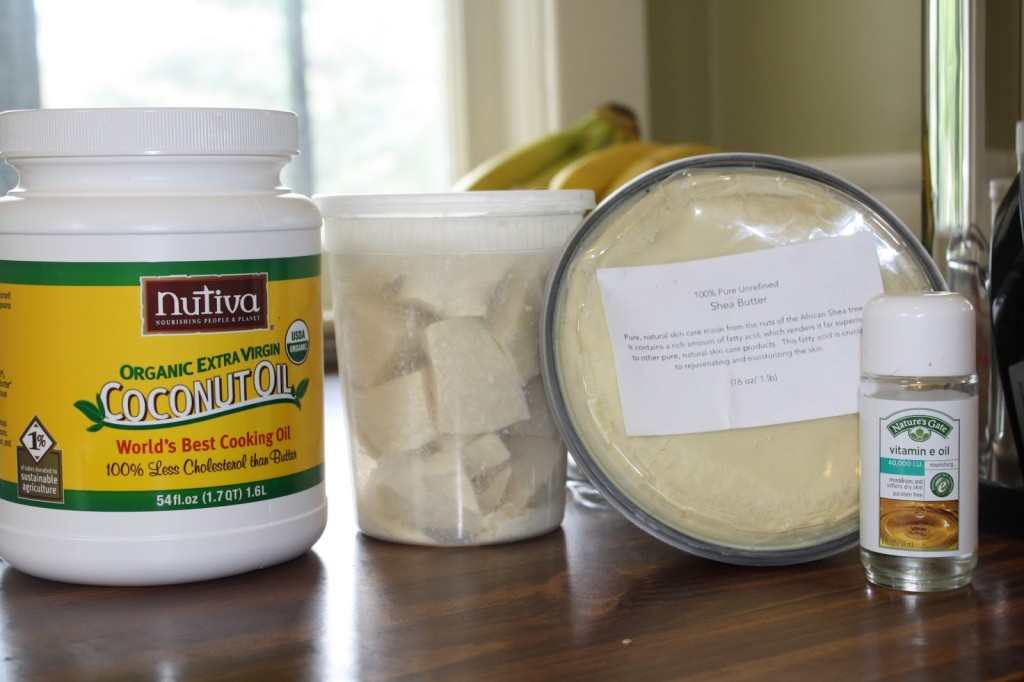 Sweet Chai Tea Bomb
At last the soothing comfort of spicy Chai Tea for you for your bath!!!! yeii got to love it, don't you agree?YumYum body. You can also use Green Tea powder. Clove Oil is very strong and can be to much for sensitive people so use very small amount.
You may not need the Witch hazel if the honey does its job, I use it in batches that seem too dry. I like the round bomb mold best for this recipe.
1 cup of Citric Acid
2 cups baking soda
3 tablespoons kaolin clay
1/4 cup organic brown sugar
3 tablespoons sweet Almond Oil
2 tablespoons Organic tea powder
2 tablespoons honey
10 drops or less for sensitive skin do a patch test when the full mixture is done
5 drops vanilla essential oil
Witch Hazel to bind
Place the dry ingredients in a glass bowl and work with gloved hands until there are no lumps.
Ad the sweet Almond oil, honey and the essential oils to mixture, and blend with a whisk. Test the consistency with your hands. The mixture should hold together when squeezed. If it feels crumbly, spritz in some witch hazel to bind. Pack the mixture firmly into the mold Set aside for ten minutes then tap lightly on the back of the mold to release it, enjoy.
For those of you ready to experiment something new, we've put together a selection of great face masks for oily skin and acne that you can prepare at home. Plus, they're natural, so you don't have to worry about the ingredients.
Sometimes you don't have the necessary budget to book a salon appointment so you have to be inventive.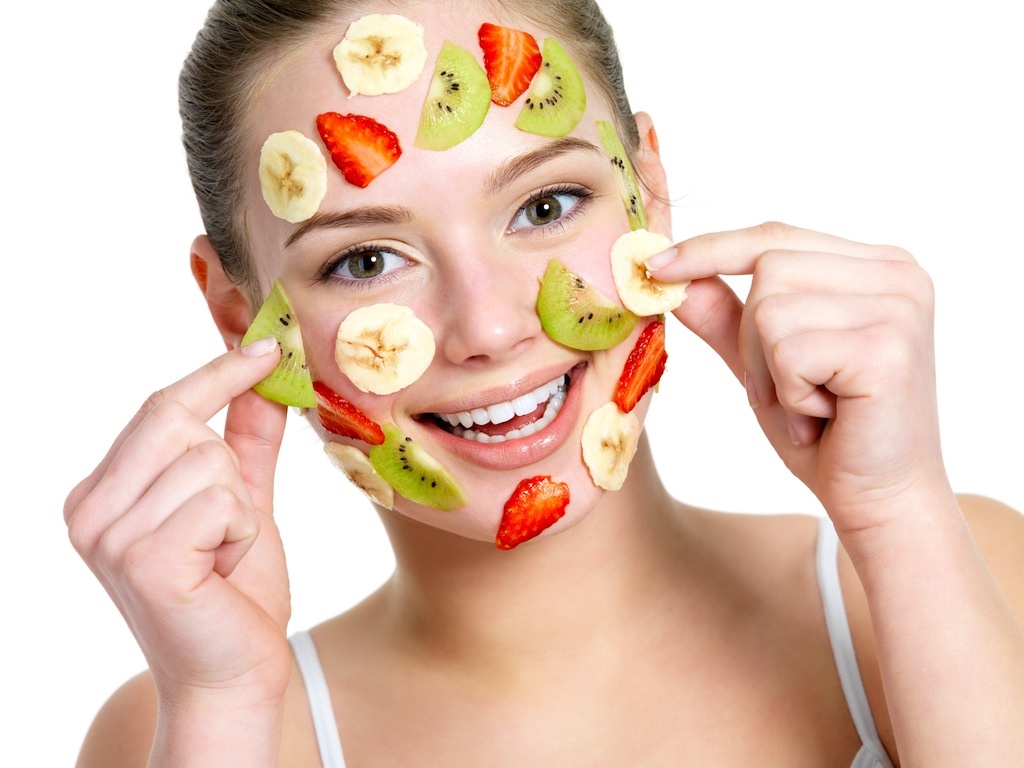 Banana, Strawberry, Kiwi, and Honey Face Mask
Our first suggestion when it comes to face masks for oily skin is this simple yet very nourishing natural solution.
Ingredients: 1 ripe banana, 3 Strawberries 1 tablespoon of honey, 10 drops of lemon juice and Kiwi slices for the eyes.
You should mix the banana and honey in a bowl. Then, add the lemon juice and combine them. Once the mixture is ready, apply it on your face and let it work its magic for about 15 minutes. In the end, rinse with lukewarm water and wipe your complexion with a washcloth.
Cucumber, Egg White, Lemon and Clay Mask
This mask is just perfect for cleansing clogged pores.>As its name suggests, you'll need the following ingredients: 1 tablespoon of egg white, ½ teaspoon of clay, a few drops of lemon juice and 1 egg white.
Add all these ingredients together and mix them until a smooth paste is formed. Then, apply the mask on your face, but make sure to avoid the eyes area and leave it for about 20 minutes. Finally, rinse with warm water.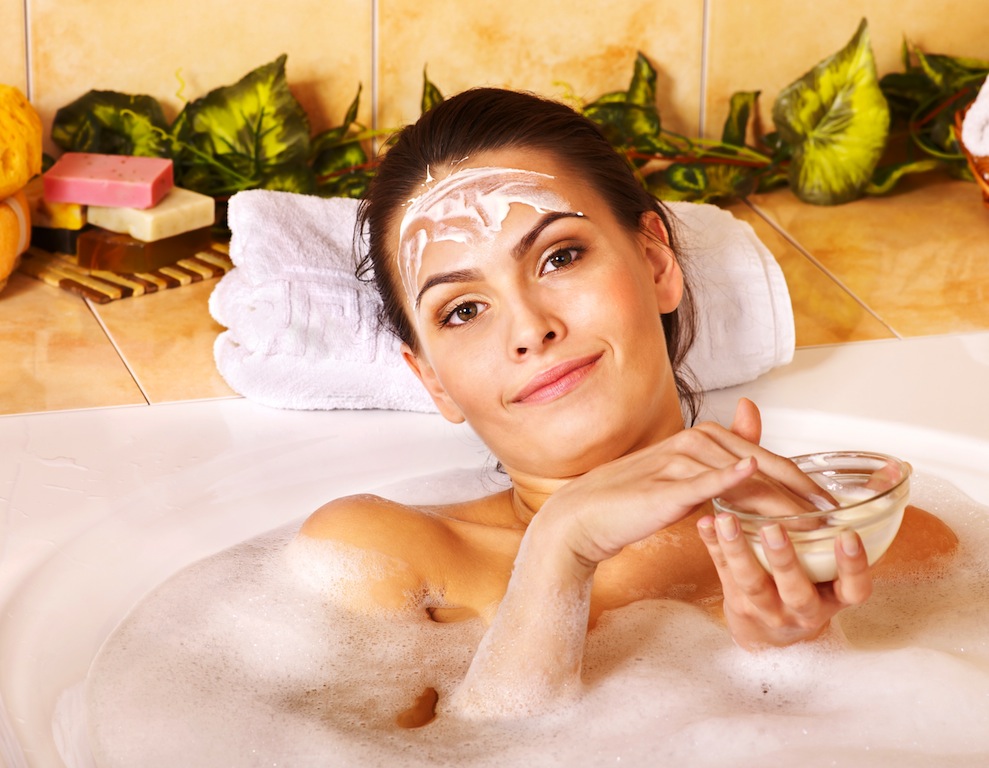 Strawberry and Yogurt Facial
You should know that the yogurt will help exfoliate your acne prone skin.
Ingredients: 4 ripe strawberries, 1 teaspoon of plain yogurt
Firstly, wash thoroughly the strawberries, then use a fork to mash them. Add the plain yogurt and stir until it becomes smooth. Then apply this mixture on your face and let it sit for 10-15 minutes. Use warm water for rinsing.
Homemade Juice Mask
Both lemon and strawberries have natural astringents that are perfect for fighting acne.
Ingredients: 1 teaspoon of lemon juice, 1 cup of strawberries, 2 egg whites, 3 teaspoons of honey and 4 drops of essential oil.
You should mash the strawberries with a fork until they form a smooth paste. Then, add the lemon juice, honey and egg whites and mix them together. Apply the formed mixture on your face and let it stay for about 10 minutes. Rinse with warm water and a warm cloth.
Oatmeal Face Mask
For this mask you'll need 1 tablespoon of honey, some oatmeal and 1 egg yolk.
You should take a small bowl and mix there the egg yolk and honey. Then, add slowly some oatmeal so that you create a thick paste. Apply the mask on your face and neck and let it sit for about 15 minutes. In the end, rinse with warm water.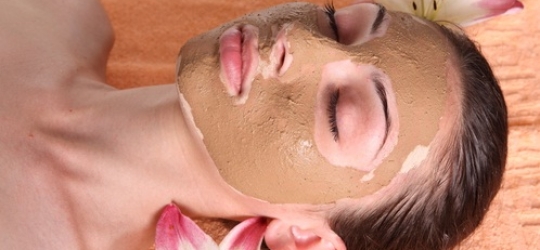 Apricot, Yogurt and Clay Mask
This is an amazing natural face mask because it nourishes your skin and regulates its oiliness. We recommend using it once or twice a week. You can easily create it with the following ingredients: ½ teaspoon of clay, 1 apricot and 1 tablespoon of yogurt.
Firstly, you should peel the apricot. Then add it into a blender and mash it. Add the yogurt and clay and blend them together until a paste is formed. Apply it carefully on your face and leave it for 20 minutes. Then rinse with warm water.
Turmeric and Yogurt Face Mask
Ingredients: 2 tablespoons of rice flour, ¼ teaspoon of turmeric powder and ½ cup of plain yogurt.
Mix all these ingredients until they form a smooth paste and afterwards apply the mixture on your face and let it sit for about 15-20 minutes. Then use a wet cloth for rinsing.
Some Great Products Featured This Week