Working close to 40 years in the Film and television industry, I got to meet people from all over the world and I must say that Robin Luce is one of the people that I will always like to have a relationship with, she is a very unique individual in so many ways she has inside and outside energy that reads integrity,love and compassion, so rare to find. She radiates, not only she is beautiful to look at but she has a nurturing personality that you can help to want to be part of, she is a person you know right away is to be trusted in so many levels. We want to introduce her to you and share her knowledge, wonderful energy and her findings on a product she endorses and wish to share, enjoy.
Isabel Harkins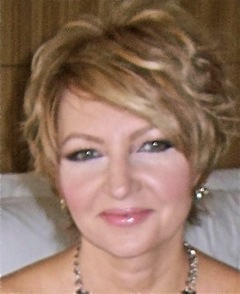 Emmy Award Winning makeup artist Robin Luce has been a makeup artist in the motion picture and television industry for approximately the past 30 years. She has over 35 feature credits, over 25 television series credits, and an extensive celebrity clientele list. She is most recognized for her beauty skills and is always on the lookout for great products. "Great makeup starts with great skincare". "In the quest of always looking for the best,  I was introduced to Nerium almost a year ago. I became a user myself and was entirely sold on the product. So much so that I decided to become a distributor. It is by far the best anti aging product I have come across and the Body Firming Cream is also by far the best for tightening up sagging skin, fading stretch marks,  and alleviating cellulite." "NERIUM is an intricate part of every makeup I do." For more information you can contact Robin at Robinluce.arealbreakthrough.com, Robinluce.nerium.com or Robinluce.theneriumlook.com.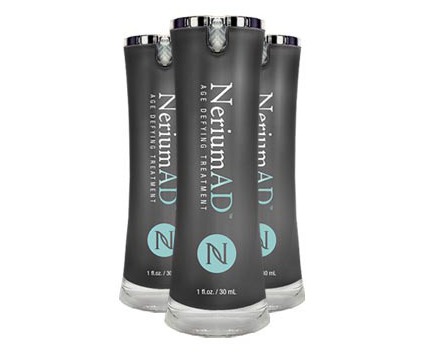 Nerium AD
Since Nerium International launch in 2011, They have grown exponentially and continues to surpass all projections. Nerium International rate of expansion is unprecedented in the relationship marketing industry and has garnered attention from many. Whether tracking our dedication to our favorite charities, our recognition received from prestigious awards, Nerium International commitment to exceed their record-breaking sales, or their red carpet appearances for NeriumAD, find out why thousands are "looking better and living better" with Nerium. The NeriumAD product line speaks for itself, but while their products are improving skin, the Nerium International company is changing lives. If you're one of the millions on the search, you know the anti-aging market is saturated with products, treatments  and promises. You have options. For example, expensive laser treatments could make a difference, but you're talking serious bucks followed by days of hiding out before your face is fit to be seen. Or you can start with something less invasive. head to the drug store or the high-dollar cosmetics counter and you will find countless options The scene is familiar. Diving into the multibillon-dollar anti-aging market-place. you search for a miracle cream-the one that will help those distressing signs of aging. You read the backs of bottles and jars, wondering whether the potions will keep their  promise. Are they worth the money? Which ones really work? Do ANy of them deliver results? And all those "systems" require you to use layer after layer of expensive products, Millions of women look in the mirror each morning and ask the same question     Finally, a product that provides the satisfaction of real results with the confidence of real science. Ready to look better? NeriumAD Age-Defying Treatment is a night cream developed from the patent-pending extract of the Nerium Oleander plant. NeriumAD contains the most effective age-defying ingredients, chosen for both their individual and synergistic benefits. These premium ingredients are blended at optimum levels to nourish your skin and provide real results, as seen in Nerium product reviews. These kinds of results are exclusive to Nerium International, as we are the only company to ever harness the power of the Nerium oleander plant for high-performance skincare and NeriumAD treatment. Third-party clinical trials show that NeriumAD dramatically reduces the appearance of:
Enlarged Pores
Uneven Skin Texture
Nerium International™ Receives Industry Awards Recognizing Company and Executive Leadership August 2014 Nerium International, the leader in age-defying skincare products backed by science, has been named this month by Happi Magazine among the Top 50 Household and Personal Products Companies in the U.S., while Nerium's Chief Marketing Officer, Amber Olson-Rourke, achieved a spot on Direct Marketing News' 40 Under 40 list of inspirational marketers. Read more > Nerium International Leads the Way in Social Media June 2013 Nerium International™, an innovative skincare company dedicated to making people better, has been breaking ground in the community service sector lately, since co-sponsoring the Time for Hope Gala on May 18, 2013, and several fundraising initiatives with Big Brothers Big Sisters. Read more >
 Before and After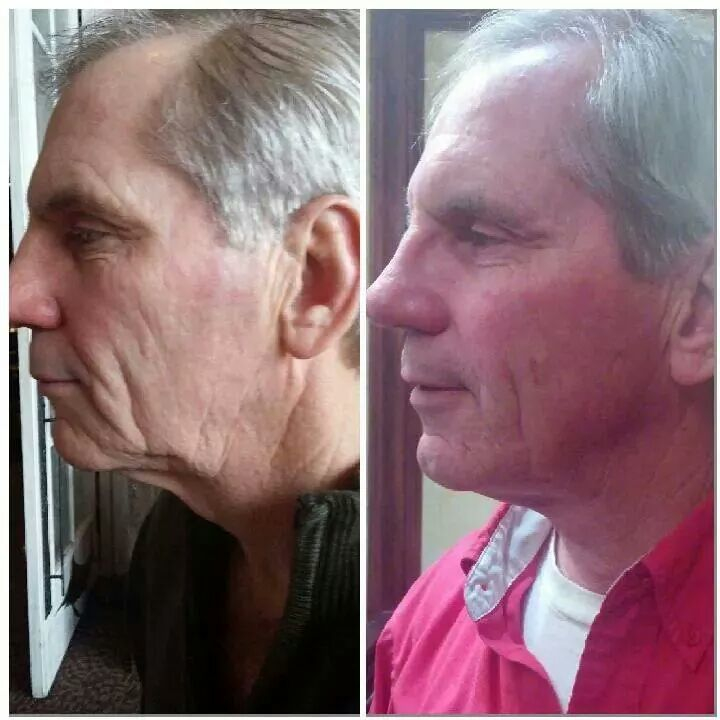 Best Sellers
To purchase products click the images bellow.